Palo Alto

High School




Class Of 1972
Welcome to our own Paly Class Of 1972 web site!
"When we're connected to others, we become better people."
-- Randy Pausch, The Last Lecture
HI, CLASS OF '72 ALUMS!
1972🎓2022
50 Years!
SAVE THE DATES!
Come One, Come All!
The 50th Paly High Reunion for the class of 1972 is now set for the weekend of
September 23 to 25, 2022
in Palo Alto!
Based on feedback from the recent survey, we are excited to move ahead with our 50th class reunion this year, with three events planned from 23 to 25 September.

MAIN EVENT on Saturday September 24 from 5 PM to 10 PM: Outdoor social gathering and dinner at the Lucie Stern Community Center, 1305 Middlefield Road (adjacent to Rinconada Park and Walter Hays Elementary School).

Visit to Paly campus (date and time tentative; the tour may be offered Saturday morning, Sunday morning, or even Friday afternoon); if Saturday or Sunday, feel free to have lunch at Town & Country or your favorite dining spot.

No-host informal gathering on Friday, September 23 (Time and venue to be announced); we hope to see you then!

Small group outings are encouraged on your own, such as Foothills Park, Gamble Gardens, golf events, or others.
More information will be posted soon for details on how to sign up and pay for the event. Maps and parking information will be included at that time.
Based on discussion in committee and feedback from the survey, we are strongly considering arranging for another reunion next year in addition to this year's get-together.
Thanks for your patience!
Your Committee

🎶 "Reunited and it feels so good!" 🎶
♦♦♦♦
Help us find our missing classmates!
We only have a little more than half of our classmates on this page!
If you know the email address of a missing classmate, you can enter their email address in the space to the right of this screen, and it will send them an invite to join the website.
This will be an ongoing process: if you have Class of '72 alums on your email contact list or on your Facebook friends list, PLEASE share this website with them. Or send their contact info to me at the "Contact Us" link. We will want to contact as many as we can for our next event!
Have you changed your email address?
Please keep your contact info current by clicking on "Edit Contact Info" on your left. Otherwise this website will receive a "bounced" message and we would have no way to contact you for future get-togethers or announcements. Don't forget to SAVE the changes at the bottom of that screen.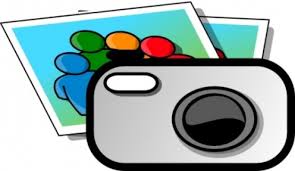 REUNION PHOTOS
We have a Flickr site where all reunion photos and videos can be uploaded:
CLICK HERE
Contact Bennett Hall for information via the Message Center (or email him). You will be able to download photos from there as well, and if you sign on to Flickr, you will be able to add comments.
- OR -
Photos can be loaded on this site as well under "Our Photo Gallery" in the bar to your left
Choose 40 Yr Reunion Photos. CLICK HERE
---
Website Info:
This website is totally free to our classmates. We don't charge you for it, and we don't accept ads as a way to pay for it. We have received funds to keep it going until 2023.
At some future date we may ask for donations to keep it alive.
Whitelist this:
Please enter this email address into your accepted contacts to prevent emails from going to your spam folder or being rejected: noreply@classcreator.net You'll not want to miss any news!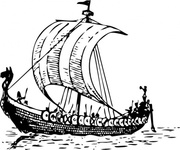 Have you moved?
Please remember to update your profile if you move or change your email address!
Automatic Website E-Mails
This website will automatically send out an email every so often to make sure the email accounts listed for everyone are still active.
---
Privacy
On your profile you control how much info you want others to see. Click "Edit Profile" and either check or uncheck your choices.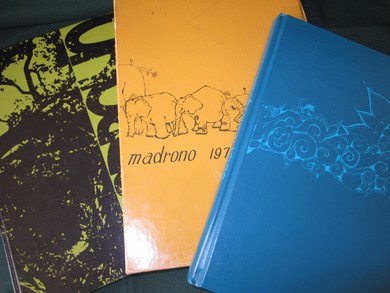 1970, 1971, 1972 Madrono Yearbooks