Palo Alto

High School




Class Of 1972
Welcome to our own Paly Class Of 1972 web site!
"When we're connected to others, we become better people."
-- Randy Pausch, The Last Lecture
Thinking of you all and hope you are well and staying safe
during this difficult year!
LETTER TO ALL ALUMNI
February 2021
Hello Paly Viking Alumni,
First, let's hope for a better 2021 for the whole world!! For us, we hope Paly Alumni reunions and other activities can resume in the fall. Until then, take time to enjoy your wonderful website. As of now, Palo Alto High School will not hold regular classes this school year. I know this is very hard on the students because my two Paly grandchildren (one, a senior) have told me regularly how much they are missing actual school. For this school year, Staff is developing alternate small safe gatherings and a graduation of some sort. Plans change daily so best to check the Paly.net website or Palo Alto Weekly online.
Except for reunions, Paly Alumni is open. WE NEED YOUR HELP with donations to support the following projects.
$1000 for Website Software: Skilled volunteers maintain your palyalumni.net website. Be sure to explore your website and check regularly for updates and additions. Discover the Paly Journalism Archives, take a tour of Paly and visit with friends.

$2,000 for Scholarships: The Alumni Board has again approved two scholarships of $1000 each for qualifying graduating seniors.


$3,000/yr. for the PALY JOURNALISM DIGITAL ARCHIVE SITE accessible through the alum website. Check out and/or download past publications including yearbooks and Campaniles from way back to the present. A valuable resource. Without funding, the Journalism Archive Project will be completely removed.
$10,000 for 10 new picnic/work tables on campus. Paly Admin has requested more of the heavy metal tables with attached benches so students can work safely outdoors.
All donations are tax deductible.
You can easily donate to our nonprofit. To the right on the Homepage of the palyalumni.net website you'll see boxes where you can click on "Donate" for the item of your choice. Or select the Menu item, "Donate" at the upper-right on the Homepage and it will take you to the Donation Page to donate by check or credit card*. *PLEASE NOTE: A 5.9% processing fee will be applied to all credit card transactions reducing the total amount of your gift. Please allow for the difference when making your donation, or if you prefer, mail a check. You will need to join our website in order to donate via credit card. If you have not joined the site, we invite you to do so. (see First-Time Visitor Instructions on the Home Page). Our site is free and very secure.
Please make checks payable to:
Alumni and Friends of Palo Alto High School
mail to:
Alumni and Friends of Palo Alto High School
50 Embarcadero Road, Palo Alto CA 94301
We thank you for your ongoing support of Paly and the Alumni. Additional donations for the projects outlined above will be much appreciated by Paly students, staff and Alumni.
Go Vikings!!
Sincerely,
Edith Kirk Miller '63, Alum Chair, and the Paly Alumni Board
♦♦♦♦
Help us find our missing classmates!
We only have a little more than half of our classmates on this page!
If you know the email address of a missing classmate, you can enter their email address in the space to the right of this screen, and it will send them an invite to join the website.
This will be an ongoing process: if you have Class of '72 alums on your email contact list or on your Facebook friends list, PLEASE share this website with them. Or send their contact info to me at the "Contact Us" link. We will want to contact as many as we can for our next event!
Have you changed your email address?
Please keep your contact info current by clicking on "Edit Contact Info" on your left. Otherwise this website will receive a "bounced" message and we would have no way to contact you for future get-togethers or announcements. Don't forget to SAVE the changes at the bottom of that screen.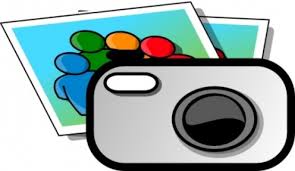 REUNION PHOTOS
We have a Flickr site where all reunion photos and videos can be uploaded:
CLICK HERE
Contact Bennett Hall for information via the Message Center (or email him). You will be able to download photos from there as well, and if you sign on to Flickr, you will be able to add comments.
- OR -
Photos can be loaded on this site as well under "Our Photo Gallery" in the bar to your left
Choose 40 Yr Reunion Photos. CLICK HERE
---
Website Info:
This website is totally free to our classmates. We don't charge you for it, and we don't accept ads as a way to pay for it. We have received funds to keep it going until 2023.
At some future date we may ask for donations to keep it alive.
Whitelist this:
Please enter this email address into your accepted contacts to prevent emails from going to your spam folder or being rejected: noreply@classcreator.net You'll not want to miss any news!
Have you moved?
Please remember to update your profile if you move or change your email address!
Automatic Website E-Mails
This website will automatically send out an email every so often to make sure the email accounts listed for everyone are still active.
---
Privacy
On your profile you control how much info you want others to see. Click "Edit Profile" and either check or uncheck your choices.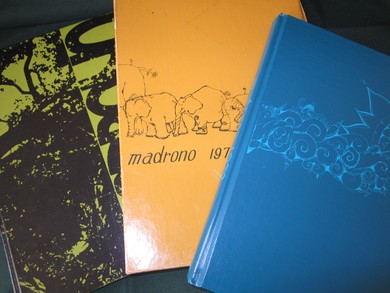 1970, 1971, 1972 Madrono Yearbooks